Semi-Custom Apps
If you're looking for a quick, inexpensive app for an event, a conference, a band, or whatever, have we got a deal for you!
Let Spinfo Dot Info Put You On the App Map
It's cheap!  And it's quick!  With our semi-custom apps, we're talking hundreds, not thousands.  Call or drop us a line today and let us put your iOS and Android apps on your customer's phones and tablets now!
So what do you have to choose from?  Check these out:
iOS and Android versions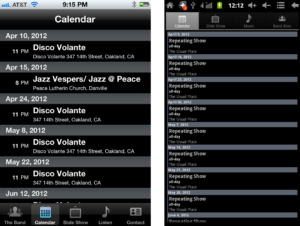 Same app, both platforms.  Both versions are designed to look "native" on their respective devices, yet they retain a similar look and feel and deliver the exact same content.
Biographies/Product Descriptions
From one to many pages containing pictures and/or scrollable text.  Useful for biographies, product descriptions, event maps, or whatever else you can think of.  You provide photos and text.  Multiple pages scroll side-to-side while the text on each page scrolls up and down.
Calendar
We provide a link to your Google calendar.  A lot of events or just a few.  Repeating events.  Anything you can put in a Google calendar, you can put in your app's calendar.  Updates every day or on demand.  Or let us maintain a calendar for you – your choice.
Slide Show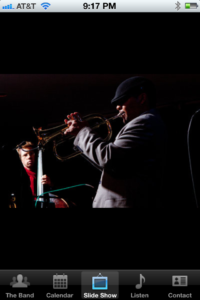 Show any group of pictures at random.  They're not embedded in the app, so you can change them whenever you like.  Your server or ours.  Low, low monthly rates for storage.
Sample Music
One or more MP3 files.  Or any other sound files.  Music or spoken word.  Or maybe even bird calls.  Whatever.  Embed a link to the App Store for convenient purchases.
Videos
Link to any YouTube video.
Contact Info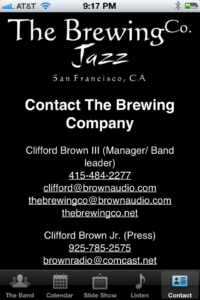 Provide your users with live links to your email, website, and/or phone.
Contact Spinfo Dot Info Today
Call us at 209-560-6453 or email us at info@spinfo.info.