Say hello to Morse Trainer! It's my new app for people interested in practicing their Morse code reception.  You can choose to have it play a sentence from a random Wikipedia page or from the Twitter public feed.  Pick one of four sending speeds and practice your Morse-to-Text translation!  After translating a sentence, show the original text.  How did you do?
Here's what it looks like: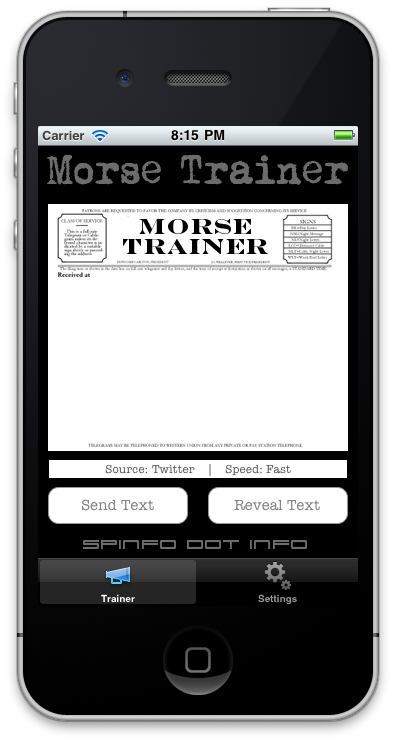 I'll let you know when it becomes available on the App Store.
And the price?  Free, of course.  Maybe someday I'll make a little money on iPhone programming.  In the meantime, I'm just glad to contribute.